CALL US: +255 783 925 862
Mail US : info@cashewtanzania.org
+255 783 925 862
CALL US: +255 783 925 862
Mail US : info@cashewtanzania.org
+255 783 925 862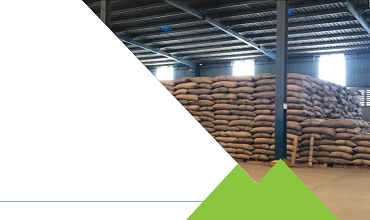 Storage Facility
Due to massive production of cashew nut in Tanzania there has always been shortage of storage facility. TCG Plc plans to build Storage warehouses at various Areas where TCGA members are producing raw Cashewnuts to reduce high cost occured on storage facilities.
BENEFITS OF STORAGE FACILITY
It is a legal requirement in the cashew value chain to store cashewnut in authorized storage facility. The buildings therefore have the following benefits;
1.Farmers will store their cashew nut as recommended by Tanzania Cashew Board and therefore avoid losses which generate from improper storageof cashew nut.
2.Reduced haulage cost from the farm to the collection center.
3.Source of income to TCG Plc. .